Wednesday, November 17, 2010
I watched

Hello Dolly

for the first time at the age of 6 and have been charmed by movie musicals ever since. It's my happy place! I can't count the number of times I've watched

Ann-Margret

be sweetly sassy in

Bye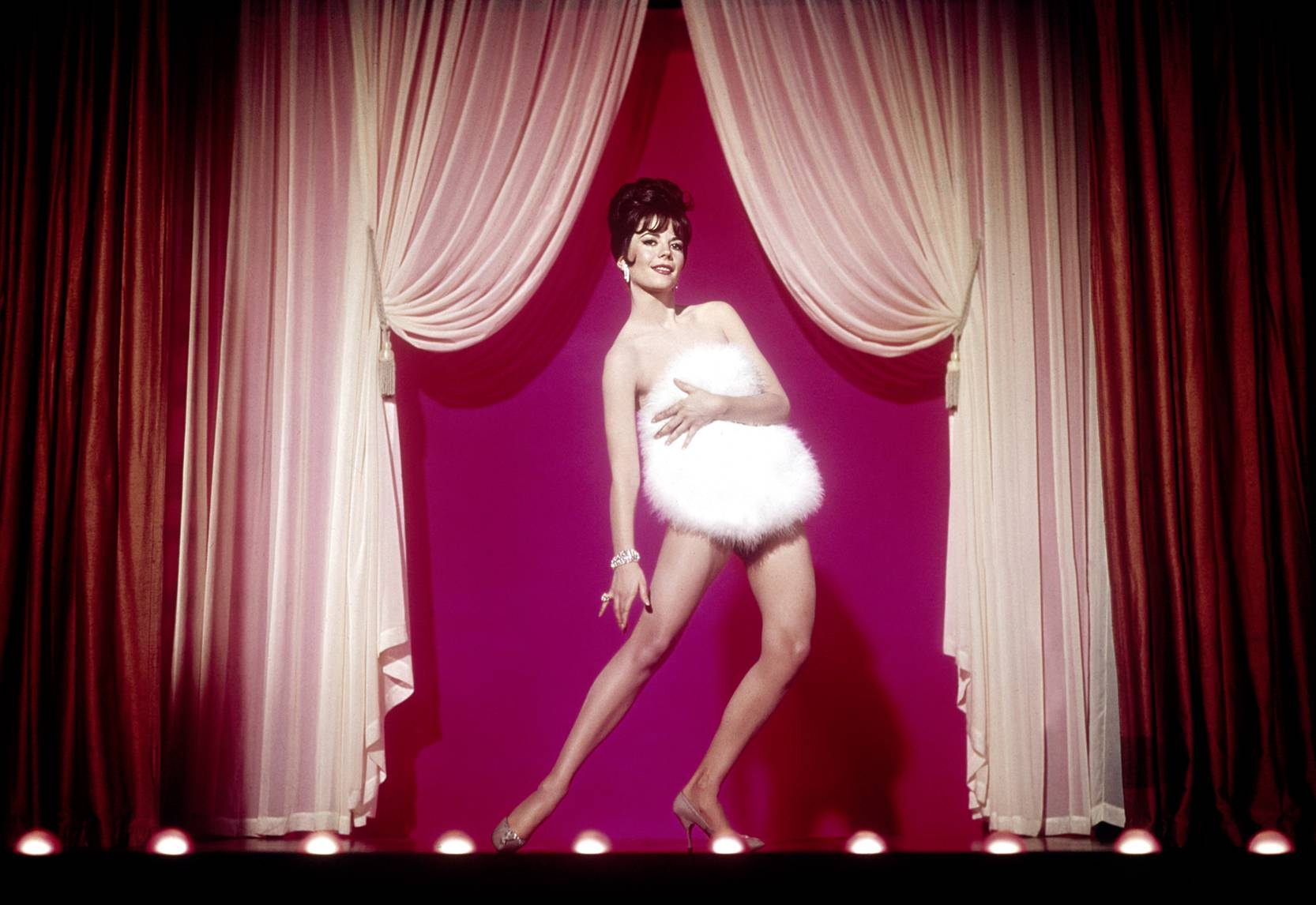 Bye Birdie

,

Barbra Streisand

be seduced by

Omar Sharif

on a chaise lounge, in

Funny Girl

, I know all the lyrics to "If I Were a Bell" from

Guys and Dolls

and

Gigi

, well, I don't think I love anything or anyone,
more than the movie

Gigi

. Although another one of my favorites is

Gypsy

, I always wish that

Natalie Wood

turned into

Gypsy Rose Lee

sooner in the movie, so there would be more scenes when she's vamping it up!
In a way, I get my wish in the movie Burlesques
although not voluptuous,
Christina Aguilera makes an excellent pinup girl, she's got the
looks, the moves, and better than a silent pinup girl, Christina has those huge pipes which the movie showcases in number after belting number. Some of which were written by Aguilera as original music for the film -"Express," "Bound to You," the big ballad of the movie, and "Burlesque," the finale. (click
HERE
for a good interview with the Burlesque Bombshell).
Then there's
Cher
, timeless, iconic, no one knows how to "Vamp it up" and command a scene like Cher. Her voice is as strong today as it was when she first started singing "Gypsy, Tramps and Thieves".
And that's the movie - these two powerhouses, excellent musical productions, a great set that truly feels like an old speakeasy, other beautiful girls in creative lingerie (I love the one made only from strings and ropes of pearls) and
Stanley Tucci
as a gay stage manager/seamstress.
Actually, that's all the movie should be, but instead writer/director
Steve Antin
tries to give it form and narrative, creating a very clumsy plot and script and please don't let me get started on the dialogue. Now remember, I love good, light, predicable movie musical cheesy. There's nothing clever about the premise for
Dream Girls
, but it works. I'm just about the only person who wrote in defense of the movie musical,
Nine
(click for
review
). But
Burlesque
misses the schmaltzy story beats at every turn. Nor does it deliver something fresh and involving. I won't ruin the scenes for you by going into detail, but I will say that
Kristen Bell's
character is useless and if you're looking for a good old fashioned cat fight, you'll be sorely disappointed. It makes no since to cast the incredible DWTS,
Julianne Hough
in the role of a dancer who gets pregnant and can no longer dance. I love
Alan Cummings
, but they use him for little more than occasional set dressing. And
Eric Dane
should have said, I've got better things to do with my time and turned down the roll entirely.
In fact, I feel they should have done away with storyline entirely. It would have been better to write quirky little vignettes between staged musical numbers, perhaps with a little of the darkness of
Cabaret
. The whole film should take place inside the club, just a dysfunctional group working together like a family; showing little squabbles and backstage shenanigans, flirtations and jealousies. All the girls could have big, bold characteristics that could easily be brought into focus, leading into the next performance. This would have worked, what we got, was not so hot.
Perhaps Aguilera should consult with Mariah Carey on how to make a come back after a movie musical debacle.